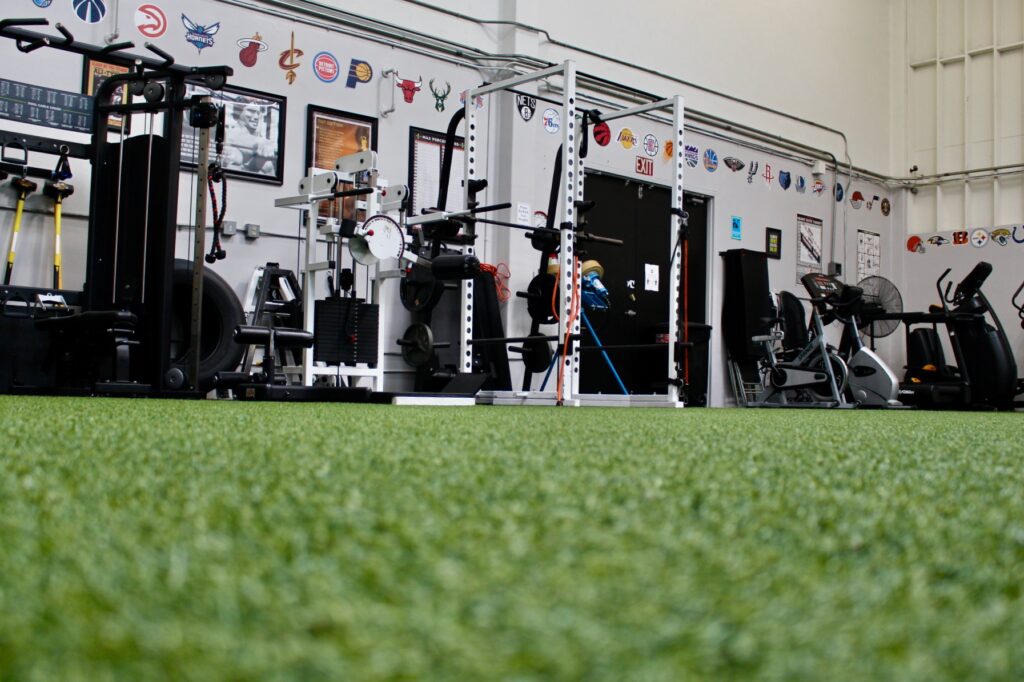 Over the years we have had the privilege of working with thousands of different people. Everyone who comes in has different goals, different situations, and different levels of motivation. More often than not, we are told they put off making a change sooner since the larger gym chains didn't present a comfortable environment to exercise in. Not knowing where to start or even knowing what to do can feel intimidating and can even be dangerous.  All the new machines, the overcrowded amount of people may create anxiety and even present a road block for a large population of individuals who really wanted to make a transformation.
West Coast Sports and Fitness Center is a training center, not a gym. We won't let you wander around and feel lost. You will begin by answering a few basic questions about your goals, inform us of any medical conditions you may have, and take baseline assessments. Lastly, we will create a goal at a pace and level you are ready for. We aim to create an uplifting and professional atmosphere where our clients feel comfortable, confident and most importantly, at home.
We understand that a majority of people have goals that require 3 to 4 exercise training sessions per week and 3 or 4 months to achieve them. At the cost which most corporate gyms charge, these fitness goals can be financially challenging to achieve. At West Coast Sports and Fitness Center we offer affordable rates that allow our clients to not only reach their goals but to exceed them. It also creates a community of people that are on the same path, with the same drive, creating friendships which synergistically move you forward.
For this reason, we offer semi-private personal training. What exactly does semi-private personal training mean? It means training multiple people at the same time. 4 clients to 1 trainer for 1 hour. Each client will be provided their own personalized workout routine, monitored and managed by our expert training staff. Our team of personal trainers have years of experience and creative talent to get you to your goal.
Browse our variety of group fitness choices.
One hour class with a 10 to 1 trainer ratio. We maximum our class size to give our clients the time and attention they deserve. Our philosophy is pretty straight forward, total body routines that emphasize muscle confusion. Our creative training staff will challenge you with all types of exercises using professional equipment and routines to burn body fat and build lean muscle. Add music, fun and a lot of motivation and watch the results show up! Beginners are welcome however we do encourage beginners to do Personal Training for a few weeks to get reconditioned. The pace belongs to you, so pull back if you need to or turn it on because you can!
West Coast Sports and Fitness Center is happy to offer restorative Yoga. When your life is racing full-speed ahead, so is your mind. Restorative yoga helps provide that physical and mental balance to prevent stress and anxiety. Through use of props, Restorative Yoga will teach you to hold poses longer, giving you all the benefits of deep, passive stretching. Restorative yoga is a practice that is all about slowing down and opening your body deep breathing and gentle stretching.
West Coast Sports and Fitness Center understands we all have unique aches and pains. Exercise therapy focuses on addressing your specific aches and pains by working on the body's foundation. We will strengthen, stretch or rehab areas that require extra attention. After assessments are complete and a proper diagnosis comes from our doctors, specific movements will be utilized to improve the way your body functions. We focus on relieving symptoms, improving mobility, and of course, increasing levels of fitness. Exercise therapy is great for injury prevention, pain management, rehabilitation, and getting to know how to treat your own body. Check your PPO insurance policy as exercise therapy is covered under the scope of both of our doctors.