Dr. Reynold Wong is licensed in acupuncture and Chinese Medicine through the California Acupuncture Board and National Certification Commission for Acupuncture and Oriental Medicine (NCCAOM), licensed as a massage therapist in the state of Hawaii, and certified as a personal trainer through American College of Sport Medicine (ACSM).
Dr. Wong's knowledge of the human body and his passion for holistic health extend far back. Beginning at the age of 7 to this day, Dr. Wong is involved in acrobatic Chinese Lion Dance, a form of traditional dance with its fundamental movements based in martial arts. Throughout high school, Dr. Wong was heavily involved in wrestling, judo, and cross country. In 2009, a motorcycle accident left Dr. Wong with numerous injuries, rendering him unable to walk for 3 months. However, the kindness and support Dr. Wong received from his doctors and rehab therapists during his recovery was the driving force that led him to pursue a degree in Kinesiology and Rehab Science at the University of Hawaii. After obtaining his Bachelors, Dr. Wong decided to further his skill set by completing a massage therapy program in Hawaii.There, he was trained in a variety of massage modalities, including trigger point, lymph drainage, lomi lomi, sports, prenatal, medical, and acupressure. It was also there that his interest in acupuncture was sparked- when he offered to be a volunteer for an acupuncture demonstration. After experiencing first-hand the beneficial effects of acupuncture, Dr. Wong grew more and more intrigued by the ancient practice he grew up around, but never completely understood. Shortly after, he made the decision to move to San Diego to attend the Pacific College of Oriental Medicine. There, he earned his Masters in Traditional Oriental Medicine and his Doctorate in Acupuncture and Chinese Medicine.
In addition to needling, Dr. Wong may utilize a combination of cupping, gua sha (scraping), electrical stimulation, moxibustion, herbal medicine counseling, KT taping, and more to provide comprehensive, individualized treatment tailored to your specific needs.
I have successfully treated / improved cases each of chronic back pain, muscle and joint pains, sports injuries, frozen shoulders, tennis elbows, golf elbows, headaches, fibromyalgia, muscle spasm, irritable bowel syndrome, diverticulitis, chronic fatigue syndromes, insomnia, Bell's palsy, central retinal artery occlusion, and a variety of other conditions with a combination of acupuncture, acupressure, cupping, GuaSha and Traditional Chinese Herbal Medicine.  I am also experienced in treating men's health, women's health, facial rejuvenations, surgery convalescence.
Are you struggling with chronic health issues?
Are you frustrated with the ineffectiveness of conventional medicine and its side effects?
Are you looking for peace of mind, happiness and good health?
If your answers  are YES, please don't hesitate to let me help you!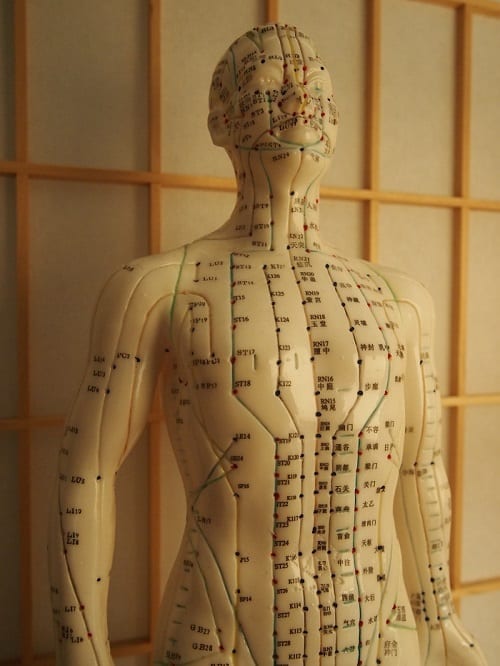 My sessions may include a number of different modalities, in order to help my patients the best that I can. I use acupuncture, cupping, e-stim, moxa, infrared heat, herbal liniment, aromatherapy, Chinese herbs, auriculotherapy, active stretching, myofascial therapy, orthopedic tests, manual muscle tests, corrective exercises, postural assessment and many other modalities during treatment sessions. I use various things to help my patients recover as fast as possible. I am gentle with my techniques and I try to make everyone feel as comfortable as possible during the treatment. I enjoy treating all body pain, headaches/migraines, orthopedic conditions, very difficult internal medicine issues and other issues that Western Medicine has not been able to help. I treat many, many health conditions. If you are unsure if I can help you, please email me or give us a call and I will be happy to speak to you and answer any questions that you may have. I will do all that I can in order to help you see results. I also treat people of all ages and walks of life!
Acupuncture is unlike any other medicine. I love it because it helps to harness your body's own restorative powers to help heal what is ailing it. Acupuncture has been around for thousands of years and it still continues to help people daily. It helps to solve so many medical conditions, emotional disorders, gastrointestinal issues, sleep disorders, stress-induced pain, hormone imbalances, mood imbalances and much more! It also increases blood flow to increase healing, stimulates the body's release of anti-inflammatory cells to help reduce local inflammation and also to reduce localized body pain. It strives to help balance the body to where it needs to be. Acupuncture not only helps with body pain but it also helps to balance the various different organ systems within the body. Not only can you feel better, but you can also balance the entire body while doing it!